About Jiang

Mission Statement: To capture emotional, intimate, and timeless portraits of your unique family that will be cherished for generations.
Jiang is passionate about emotional black and white relationship portraits, and timeless classic wall arts. Her goal is to authentically capture the close relationships between family members, the magic of pregnancy, the unique souls and personalities of children, and the beauty of her clients.
Jiang is the author of The Timeless Portrait Celebration Book Series (1)—The Celebrate Motherhood Project and is currently working on follow-up works, The Celebrate Fatherhood Project and The Celebrate Girls Power Project. Her dream is for her photography to bring children into closer contact with the power of their parents' love, empower people, and to have a social impact on families and society.
For more than a decade, Jiang was a product manager for a Fortune 500 software company, in which role she managed the development of a large number of projects. But, dissatisfied with how short-term these projects were, she decided to devote herself to something more valuable, meaningful, timeless and precious—something that would outlast her and something that she could be truly proud of. After her own parents passed away unexpectedly, Jiang realized how vulnerable and unpredictable life can be and that tomorrow is not guaranteed. Since then, she has committed herself to help preserve memories of love and relationships by creating heirloom portraits for families. Jiang holds Master status with The Portrait Master. She studied at the New York Institute of Photography and was trained and mentored by world leaders in portrait photography.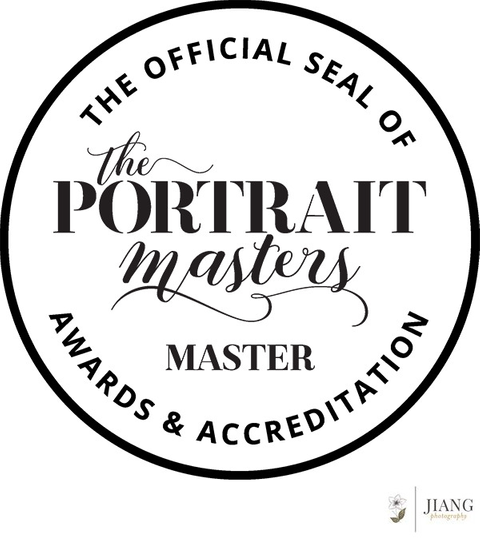 About the Studio
Jiang's studio is located in the Ken Caryl Business Center. In this sunny, cozy space, with gorgeous mountain views on all sides, you can relax, feel pampered, and enjoy your custom portrait session. The studio space includes a private bathroom, comfortable changing rooms, and a reveal area. The production area is spacious, with a variety of customized backdrops to capture your precious portraits. Her goal is to provide a memorable private portrait session that is dedicated completely to your needs.
About the Session
Our studio provides black and white relationship portraits, maternity portraits, children's portraits, and family portraits. Each session follows three simple steps to ensure you are happy with the outcome.
Step 1: Pre-consultation – During a pre-consultation appointment prior to your portrait session, Jiang will get to know you, your stories, and your children's personalities. She will discuss wardrobe, makeup, and what you want out of your portraits. If you choose an in- person consultation, you will have the opportunity to tour the studio and meet with Jiang.
Step 2: Studio Session – You will have up to two hours of session time with Jiang, allowing sufficient time for breaks, wardrobe changes, and, if you choose, makeup by a professional makeup artist. We suggest a maximum of three clothing changes.
Step 3: In-Person Order Session: Ten days after your photo session, you will be invited back to the studio to view, select, and order your images.
Investment
Jiang Photography is a boutique studio specializing in investment worthy fine art black and white relationship portraits, and classic color portraits. Your session fee is $690, with $500 of that amount going towards your fine art purchase. Basic packages start at $1390.
Please refer to this Contact page for more information.